Main phone number: (336)703-3217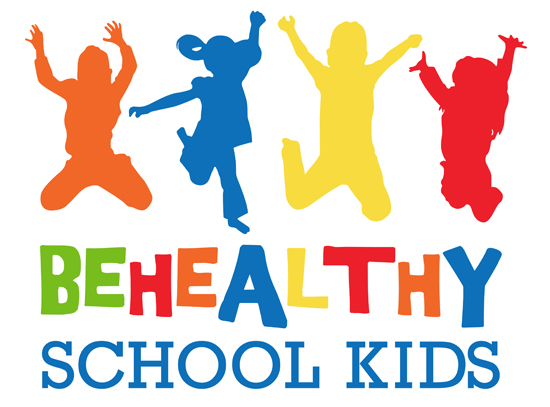 The Behealthy School Kids Program is a nutrition education program targeting Pre K through 5th grade students at all Winston-Salem/Forsyth County Elementary Schools. At each school, we strive to reach students, staff, faculty, and parents through bulletin boards, morning announcements, quarterly newsletters, grade-level presentations, School Wellness Committee technical assistance, PTA workshops and/or special events. We also provide media communication opportunities for schools to link to monthly tips and newsletters on the Forsyth County Public Health website. A Public Health Educator collaborates with principals, teachers, students, and parents, to support healthier lifestyle choices through individual change and environmental policies such as:
Creating and distributing healthier snack option list for parents
Supporting healthier options for school functions (parties, fundraisers, etc.)
Removing or reducing access for students, teachers, and staff to sugary drinks
Increasing community access to trails, tracks, etc. on school grounds to increase physical activity
To view the program brochure, click here: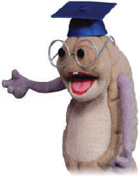 The BeHealthy School Kids Program uses the OrganWise Guys curriculum along with USDA's MyPlate materials to teach and share our key messages.
Make half of your plate fruits and vegetables
Make half of your grains whole grains
Eat fat-free or low-fat milk products daily
Choose lean protein or meat
Drink lots of water
Be physically active 1 hour every day

BeHealthy School Kids Volunteers
Volunteers are needed to assist the Public Health Educator in the following capacities:
Office Volunteers help count out & bundle worksheets, newsletters, books, etc for school delivery. Volunteers can complete hours weekly or monthly.
Family Fitness Night Volunteers help coordinate and supervise fitness activity station for families. Fitness nights are usually 1.5 to 2 hours in length and full of fun.
Family Fitness Activities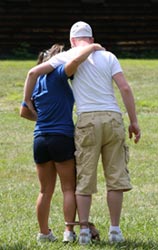 Sack Races - Participants get inside of sacks and proceed to turn-around cone and back.
Ball Throw Race - Participants face each other and pass the ball back and forth . . . down and back.
Kickball/Cone - Participants kick the ball around each cone . . . down and back.
Three Legged Race - Participants tie legs together with resistance band, run/walk to cone and back.
Kangaroo Hop - With ball placed between knees/legs, participants hop to cone and back.