National Diabetes Alert Day is March 27, 2012. It is estimated that over 18 million Americans have diabetes and approximately 1/3 of these individuals do not know that they have this disease. The purpose of this day is to educate and inform individuals of their risk of diabetes.
Some of the risk factors for developing diabetes are: family history of diabetes, being overweight, age and inactivity (lack of regular exercise).
Early symptoms of diabetes include excessive thirst, frequent urination, sores that do not heal, unexplained weight loss; however, many diabetics do not find out that they have the disease until they start having some serious complications like eye or vision problems or kidney failure, etc.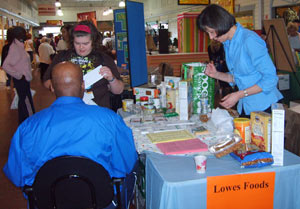 To observe National Diabetes Alert Day there will be a Free Diabetes Expo for the entire community on Tuesday, March 27, from 10:00 am until 1:00 pm at the Market Place Mall, 2101 Peters Creek Parkway, Winston-Salem, NC 27127.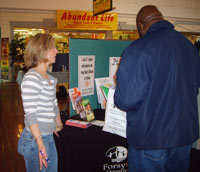 Participants can get free glucose testing, BMI checks, blood pressure and cholesterol tests, hearing tests and more. There will be over twenty-five educational booths, some of which include the Duke Eye Center, Carolina Diabetic Supply, Women's Wellness and Fitness, Piedmont Triad Regional Council Area Agency on Aging, Foot Centers of North Carolina, Abbott Diabetes Center, and Winston Salem State Mobile Screening Unit just to name a few. There will also be door prizes, giveaways and entertainment provided by Winston-Salem's own, Snappy Tappers. This event is absolutely free and open to the public. For additional information call 703-3219.