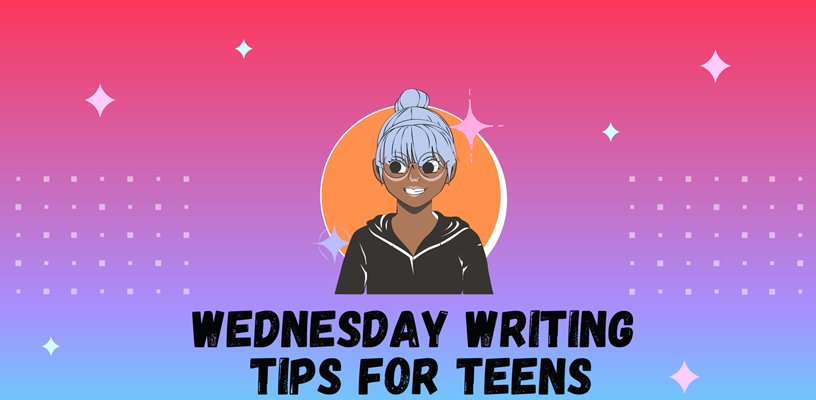 By Jacquelyn White
Posted Wednesday, November 4, 2020
Writing Wednesday Tips for Teens - Week 3
Welcome back and happy National Novel Writing Month! I hope everyone is off to a great start. Last week Frank Morelli discussed developing your characters. This week he's on to planning out your story or plot development. So what sort of story does your well-developed character belong to?
---
Story Planning with Frank Morelli
Even if you already started writing it's never to late to plan out your story (or change that plan). This week try your hand at storyboarding a scene or two.
---
Looking for more help? Try this book:
Storyboarding Essentials : How To Translate Your Story To The Screen For Film, TV, And Other Media by Chris Baty
A comprehensive guide to visual storytelling from Savannah College of Art and Design (SCAD), one of the world's leaders in sequential arts instruction.

Storyboarding is the process of graphically organizing a project--a motion picture, animation, motion graphic, or interactive media sequence--in order to translate artists' ideas from story to screen. Whether you're a filmmaker, animator, ad director, writer, or video-game artist--storyboarding is a skill that is absolutely critical.

Storyboarding Essentials covers everything students and working professionals need to master the art of writing and formatting scripts, creating frames, and following visual logic to create a cohesive narrative.
---


Frank Morelli is the author of the young adult novel, No Sad Songs (2018), a 2019 YALSA Quick Picks for Reluctant Readers nominee, a VOX top Hopepunk title, and winner of a 2019 American Fiction Award for best coming-of-age story.

The first book in his debut middle grade series, Please Return To: Norbert M. Finkelstein, was released in September 2019 and was named a Book Excellence Award finalist. The second installment in the 'Please Return To' series, Please Return To: Toby Solanois now available wherever books are sold.

Morelli's fiction and essays have also been featured in The Saturday Evening Post, Cobalt Review, Philadelphia Stories, and Highlights Magazine.
---
Find more tips here:
Contact Us
336-703-BOOK (2665)
Email:
Contact Us
Hours of Operation
Monday-Thursday 9 a.m. to 8 p.m.
Friday 9 a.m. to 6 p.m
Saturday 10 a.m. to 5 p.m.
To-Go Service Hours
Monday-Thursday 9 a.m. to 8 p.m.
Friday 9 a.m. to 6 p.m
Saturday 10 a.m. to 5 p.m.
Holiday Closings
Monday, January 2 - New Year's Day
Monday, January 16 - Martin Luther King, Jr. Birthday
Friday, April 7 - Good Friday
Monday, May 29 - Memorial Day
Tuesday, July 4 - Independence Day
Monday, September 4 - Labor Day
Friday, November 10 - Veteran's Day
Thursday, November 23 - Thanksgiving
Friday, November 24 - Thanksgiving
Friday, December 22 - Christmas holiday begins
Monday, December 25 - Christmas
Tuesday, December 26 - Christmas