More Books We Like
Need a New Author?
Get printable versions of these lists by clicking on the list name.
Books We Like: Short & Sweet
Published 1/1/2020 by Michael Ackerman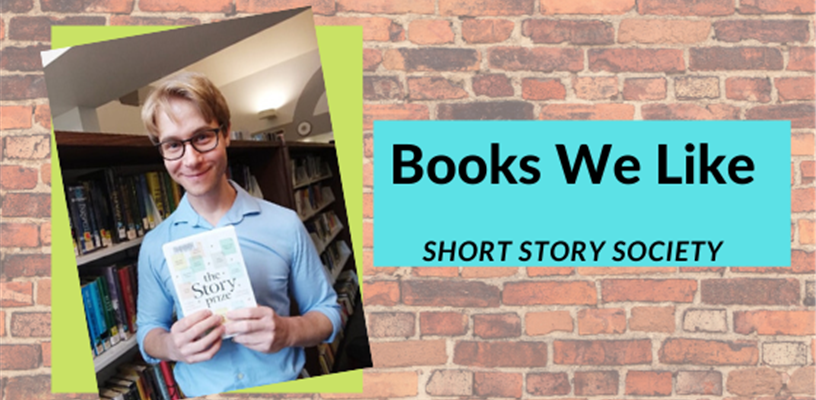 Size isn't everything. The members of the Short Story Society don't judge a book by its word count. We prefer our tall tales short and sweet. We gather on the first Thursday of each month at 4 p.m. at the Southside Branch Library to talk about the briefest fiction by the best in the field. Here's a list of some of my favorites that we've featured.(Full disclosure: I haven't read all of these collections cover-to-cover, so I can't vouch for them as a whole. However, based on the strength of these selected stories alone, I'd say they're definitely worth checking out.) "Best New Horror" by Joe Hill, from "20th Century Ghosts" I've been a fan of Stephen King since middle school, so I was thrilled to discover that his son Joe Hill is a chip off the old block. This Bram Stoker award-winning tale is about Eddie Carroll, the jaded editor of an annual horror anthology who's sick to death of shiny vampires and Cthulhu knockoffs. He encounters a particularly gruesome tale that reignites his passion and sets him off on a spooky odyssey to meet the elusive author. The story is equal parts funny and scary, and though the reader can likely guess where it's headed and is liable to trip over the many slasher-flick tropes littered along the way, it's nonetheless quite suspenseful. I would also recommend Hill's 2017 collection of novellas called "Strange Weather." "The Ugliest Pilgrim" by Doris Betts, from "Beasts of the Southern Wild and Other Stories" Violet Karl, a young woman with a disfigured face, is traveling by Greyhound bus from her home in Spruce Pine, N.C. to Tulsa, Okla. She wants to meet with a televangelist preacher in the hopes that he'll use faith healing to cure her ugliness, and thus enable her to find a husband. If that sounds like a heartbreaking premise, it might surprise you to learn that it was adapted into a toe-tapping Broadway musical called "Violet." I really loved this story by North Carolina author Betts, though you'll probably be blinking back tears by the end. I know I was. "The Truth is a Cave in the Black Mountains" by Neil Gaiman from "Trigger Warning" The world don't deserve Neil Gaiman. I think he's one of the most brilliant storytellers alive. His "Graveyard Book" is a masterpiece. But if you've only known him through his full-length novels, I suggest you give his short stories a try. "The Truth is a Cave" was recommended to me by my good friend Jenny. In it, the narrator, a nameless dwarf, hires a guide to show him the way to a cave in the mountains on the Misty Isle, a cave filled with treasure. The guide is a wily old ex-reaver and not to be trusted. Their journey is likewise treacherous and the gold in the cave is said to be cursed … but then, maybe gold isn't the ultimate objective. Curl up under a blanket while you read this one, sipping a hot chocolate to stave off the inevitable goosebumps. "Books and Roses" by Helen Oyeyemi, from "What Is Not Yours Is Not Yours" Helen Oyeyemi makes me feel lazy. The Nigerian-born British author is relatively young and she's already got six critically-acclaimed novels, two plays, and this wonderful collection of tales under her belt. Drawing inspiration from authors like Edgar Allan Poe, Franz Kafka and García Márquez, her stories are like modern-day fables. She repurposes traditional fairy-tale conventions to examine issues like gender politics and race relations. "Books and Roses" is about a baby named Montserrat who is left at a monastery with a key dangling around her neck. As she grows up, she tries the key in every lock she comes across, but to no avail. Perhaps Lucy, a lovely painter with a scandalous past, can help Montserrat solve the mystery of her origin. "The Witch" by Shirley Jackson, from "The Lottery and Other Stories" Just about everyone is familiar with Shirley Jackson's "The Lottery." It's required reading in a lot of high school English classes and for good reason. It's a disturbing tale, expertly told. But I submit that it's by no means the creepiest one Jackson wrote. Where "The Lottery" goes for blunt-force trauma, the other stories in this collection use subtler means to get under your skin and fester there--subtler and more concise. "The Witch" is the shortest short story on this list, clocking in under three pages. A mother and her little boy and her infant daughter are riding a train. They are approached by an elderly gentleman with a kind face. Their conversation, which begins pleasantly enough, takes a sinister turn. And that's all I'm going to say. Read it yourself, then come to a Short Story Society meeting and tell us what you thought.