Health and Human Services Campus Projects
AB - Social Services and Public Health renovations ($1.45 million in county funds)
We're renovating some indoor areas of the Social Services and Public Health buildings.
C - Auditorium renovation ($437,500 in federal ARPA funds)
We'll renovate the auditorium located at 725 N. Highland Avenue, Annex 1, which will be used for community programming.
D - Highland Avenue Center renovation ($1.9 million in federal ARPA funds)
The Center at 650 N. Highland Avenue will transform into a more robust one-stop location for mental health and substance use services, including a 16-bed adult facility based crisis center.
D - Facility-based crisis center operations ($12.5 million in state allocated ARPA funds)
Funding to enhance the continuum of crisis services including a facility-based crisis center at Highland Avenue, and other crisis services.
E - Community park and outreach ($1.6 million in federal ARPA funds)
A park will be created on the corner of Fifth Street and Highland Avenue, and we'll hire a community outreach worker to coordinate community programming on the Health and Human Services campus.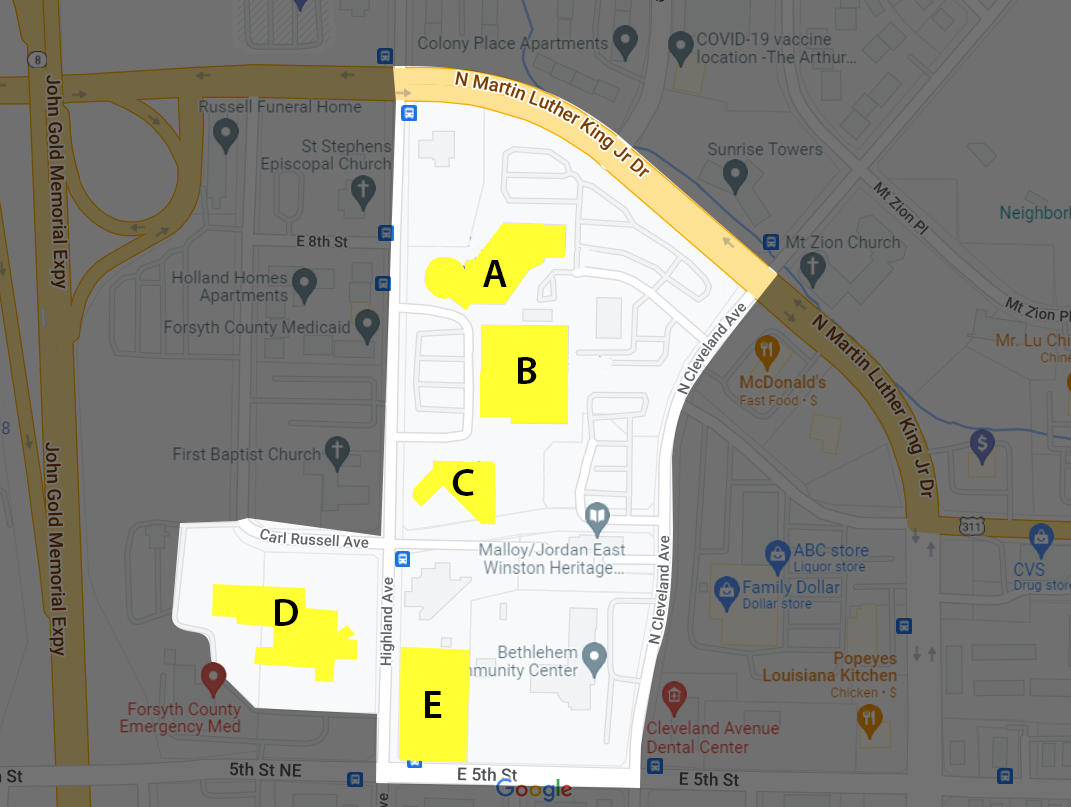 $(function () { App.init(); });